John Knopf is an Emmy nominated and international award-winning photographer and owner of Knopf Galleries. Knopf was brought up on the Central Coast of California, where at the age of four he was given his first camera. With a passion for the outdoors, he has since traveled all over the world for his photography. Completely self-taught, John has taken his art from a passionate hobby to a highly successful enterprise, opening his first gallery at the Stratosphere Hotel and Casino on the Las Vegas strip in 2012.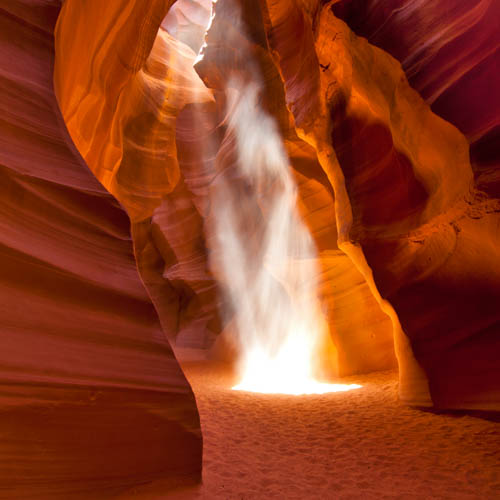 John's collection is a display of balance, patience, and timing. Waiting for the perfect lighting conditions, best possible season, and weather, Knopf has taken years to capture many of his images. The art pieces displayed on this website and in the galleries have been chosen from thousands of different exposures and trips. The images are printed on the finest quality materials using a proprietary printing process. This brings unbelievable resolution, clarity, vibrance, and gives an incredible overall quality to the prints. Read More —->
"DEDICATED TO CAPTURING THE SURREAL BEAUTY OF LANDSCAPES EVERYWHERE."
— USA TODAY